Discover more from The 5to9
Don't quit your 9-to-5, build a 5-to-9 instead
Why I'm Launching The 5to9
3 years ago this very day, I left my 9-to-5...
Exactly 3 years ago to the day, I walked away from my 9-to-5.
It was an easy decision.
My wife had finally started working (as an underpaid pharmacy resident), we had a 2-year-old boy, and I was sick of sitting at a cubicle all day.
Did I have a plan? Not really. I'd figure it out along the way, I thought.
Fast forward to today and I'm still figuring things out. I have a small client-based business building custom membership and eLearning websites for clients. I'm in the Partner Program on Medium and make a little dough there. I also have various other side projects that I hope will one day become my "main" thing.
Everything I'm doing now could have been done in the hours of 5 pm to 9 pm when I worked my normal job which would have saved me $26,000.
I can't go back in time and undo past decisions. I can only look forward and do what I can to be better.
That's why I'm launching The 5-to-9.
What is a 5-to-9?
The 5-to-9 is my (unoriginal) way of defining your "thing" (small business, side hustle, side gig) outside of your traditional 9-to-5.
It works like this. Either you get up early at 5 AM and work on your side gig until it's time to leave for "work" or you head home from "work" and work on your side gig until 9 PM. Either way, it's 4 extra hours a day to devote to something else.
Now, I'm not Gary V. I would never suggest hustling outside of your traditional job until you drop dead. How I see it, a 5-to-9 is more strenuous than a hobby but more enjoyable than a real job. The goal isn't output at all costs, it's consistency and patience.
If you don't want to do the math, working on your 5-to-9 Monday, Wednesday, Friday and a few extra hours over the weekend gives you about 16 hours a week. That's 832 hours a year, the equivalent of dedicating 5 months of full-time work to this thing.
The 5-to-9, this publication, is my way of helping you to spend those 832 hours more efficiently.
What to expect with The 5-to-9
1 tidbit article a week for everyone with resources, tips, and general advice on building, improving, or growing your own 5-to-9

1 in-depth article a week for paid subscribers with targeted and actionable steps
I haven't decided whether I'll bring on other writers (if you're interested in contributing, email me at declan [at] bricknclick [dot] co and yes that's 'co' not 'com'), but I'm not closed to the idea.
Let's get this thing started.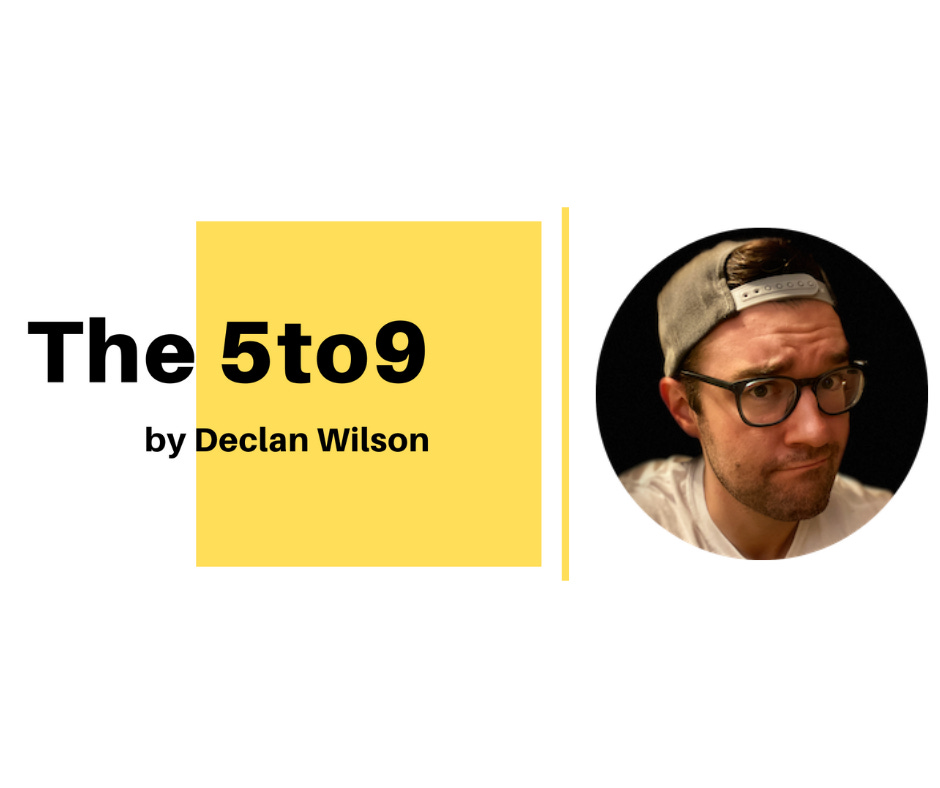 ---