Critical 5-to-9 mistakes and how to avoid them
Don't let your passion turn into a nightmare
You have this idea. It tickles you to even think about it. It's interesting, it's unique, and it's going to make you a lot of money…you hope.
You shop around for domain names. You buy supplies. You put in a decent amount of your own money from your 9-to-5 paycheck to get things up and running. 
This will work, you think to yourself.
You spend a few hours in the evening during the week and devote your entire Saturday to this idea. A month passes by and not much has happened. Two months and you've only generated a little interest. Three months are gone and now you're fighting back the doubts.
Eventually, you give up. You sunk a bunch of your own money. You wasted precious time. And all for what?
The above scenario has happened to me — and many others like me — who made critical mistakes with our 5-to-9s.
5-to-9s are not hobbies. They are one-person start-ups. And like any budding businesses, they follow a fundamental process, not someone dabbling here and there.
If the above scenario sounds all too familiar, let's look at the critical mistakes that can turn an enjoyable 5-to-9 into a nightmare.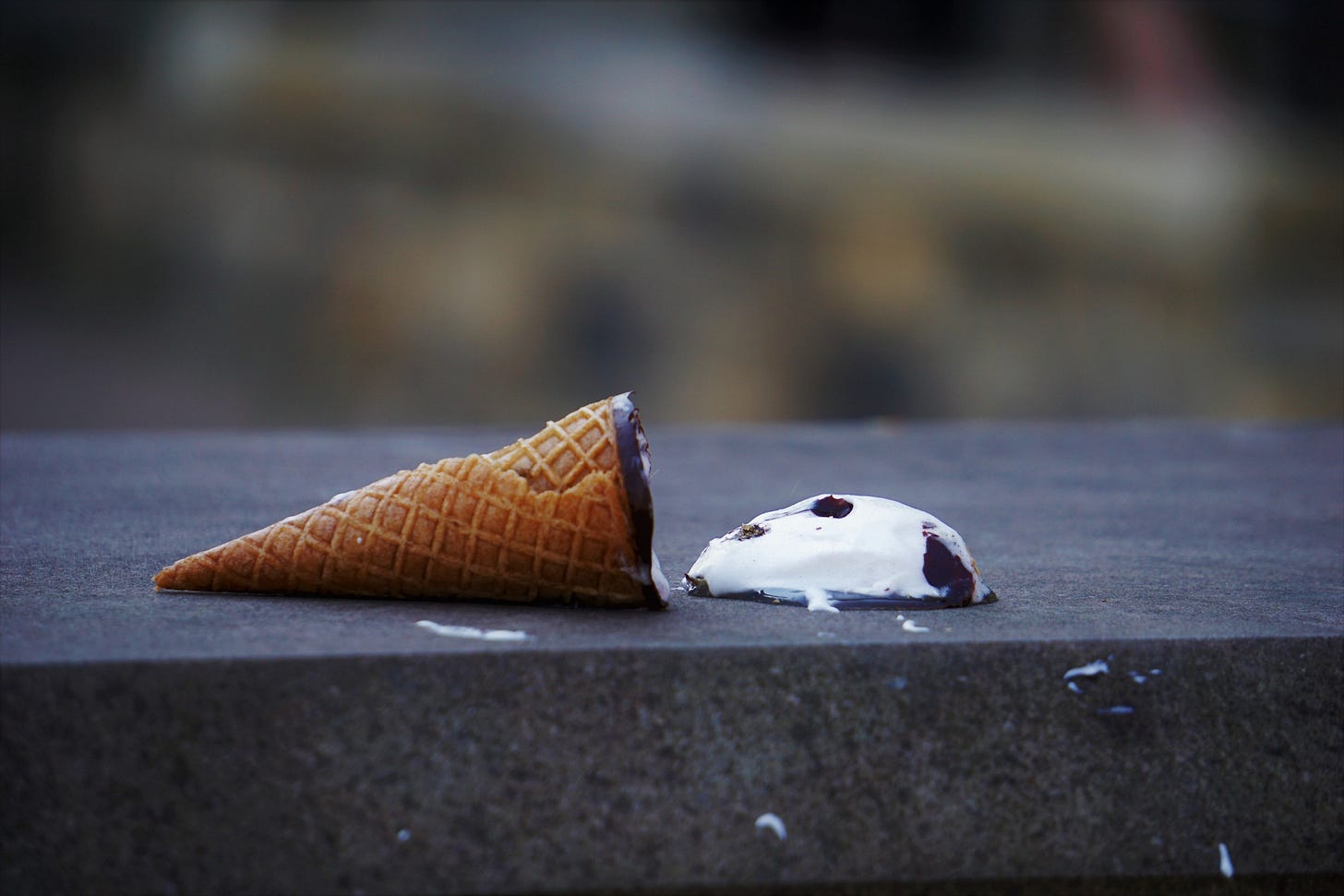 Mistake #1: You're not solving a unique pain point
Your 5-to-9 cannot serve everyone.
Take ice cream for example. On the surface, selling ice cream seems like a great business idea, everyone loves ice cream.
However, you quickly run into problems with distribution. You could buy an ice cream truck and drive around town, but that requires gas and refrigeration. Plus you have to offer a limited selection because of space constraints.
Or you can rent a storefront. But then you're stuck in a fixed location and have to rely on foot traffic. Oh, and you need staff to service your business, you can't forget about those expenses.
Not to mention, your business is seasonal.
Everyone loves ice cream, but building a successful business around ice cream is a sticky, melty mess because you can't possibly serve everyone well.
If you identify a pain point that's too broad and too common you'll end up spinning your wheels trying to make every single iteration of your "ideal" client happy. It won't end well.
Find the unique pain points. Solve the problems only a few know how to solve and strive to become the best at it.
Mistake #2: You don't have a straight forward revenue model
If I ask you "how will your 5-to-9 make money?" and you answer "I haven't figured that part out yet," then you don't have a 5-to-9, you have a hobby.
Even if you don't feel like a business, you need to act like one. Which means you need to pick a straight forward revenue model and stick to it.
If you need a few ideas, here are four common models that are simple to implement:
Transactional model — Provide a product or service and charge your customer for it. Pros: everyone's already familiar with this model. Cons: price wars with competitors.

Subscription model — Provide a product or service and have customers pay for it in intervals over a period of time. Pros: recurring revenue. Cons: how long can you hold onto subscribers?

Free product model — Provide a free product but charge for services related to said product. Pros: people like free stuff. Cons: costs of offering a free product.

Freemium model — Provide basic services for free and offer extended or premium services to customers who pay. Pros: again, people enjoy free stuff. Cons: difficulty converting free users to paid users.
Don't overcomplicate things. Your 5-to-9 provides a product or service, how will you make money from it?
Figure it out now.
Mistake #3: You overlooked fulfillment
How exactly are you going to get your product or service to your customers? You're a one-person operation, remember.
Have you considered how people will order your products or request your services? Are certain steps automated? What processes will you manually need to do? Do you have workflows in place or are you just going to wing it?
Getting your 5-to-9 off the ground is hard, but don't ignore the logistics of what happens after people start buying your products or services. How you fulfill your customer demand is critical for the future of your 5-to-9.
You might be the best at solving a unique pain point, but if the logistics are cumbersome you might as well pack up shop now.
Similar to the revenue model, start with something simple. Don't overcomplicate things, put a workflow in place that you know you can execute well.
Automation sounds fun but only use it for simple tasks. Make sure you are the one touching the important parts of fulfillment (like ensuring you ship out the correct product).
Getting to this stage of your 5-to-9 is a big win, but don't overlook the last 100 meters of the race.
Mistake #4: You overestimated your commitment level
A 5-to-9 is just that, something you work on outside of your main "thing." If you hold down a traditional 9-to-5, then your 5-to-9 is extra hours on top of the 40 you already put in every week.
Committing yourself to a 5-to-9 isn't easy, especially when the remaining waking hours are devoted to family, exercise, and leisure.
In other words, are you setting yourself up for burn out?
How committed do you want to be? You can embrace the "hustle" mantra and clear out all the superfluous activities in your life and focus solely on your 5-to-9.
Or you can strive for balance. After all, people are not machines. We need rest and socialization and fun from time to time to keep us going.
A 5-to-9 may start out fun, but once it starts affecting your mental and physical health, then it's time to reconsider your commitment.
Are you working your 5-to-9 or is it working you?
Mistake #5: You don't have a plan in case your
5-to-9
 succeeds
Let's talk about a good problem to have.
What happens if you're sitting on a gold mine of an idea? What happens if it actually takes off? Do you have a plan for what happens next?
Again, since you're a one-person operation there's a critical limit you will reach. When that happens, you'll need to make some choices:
Do you hire employees to help with fulfillment?

Do you need more space for expanded operations?

Do you even want to scale?
That last question is probably the most important of all. Do you even want to grow? Paul Jarvis wrote a book called Company of One where he argues that scaling for scaling-sake isn't always for everyone. Some people prefer to stay small and focus on building better products and services rather than growing at exponential rates.
These are the types of things you should be thinking about before you reach your critical limit. If demand becomes too difficult to service you can either increase your supply or decrease demand.
What will you do once people want what you offer?
---
Now go build a better 5-to-9
Don't fret if you've already made 3 out of 5 mistakes. That's the beauty of 5-to-9s, they're intentionally flexible.
To recap, ask yourself the following questions:
Are you solving a unique pain point or are you trying to serve everyone?

How will your 5-to-9 make money? Do you have a straight forward revenue model in place?

What happens after you start shipping? Have you considered you're fulfillment logistics?

Are you over-committed to your 5-to-9? Is it impacting your mental or physical health?

What happens when you find success? How big do you want to grow your 5-to-9? Or are you looking to find balance?
5-to-9s are often born from one's passions. Don't let it become a misery.
---